Renewable Energy from Sea Waves
Harvesting clean and renewable Energy from Sea Waves
Wavepiston has developed a revolutionary technology that harnesses wave energy to produce clean power and clean water. The global wave energy potential is vast and plays a crucial role in replacing fossil fuels and ensuring clean drinking water. Wavepiston will deliver turn-key systems paid by the installed capacity as well as replacement parts for O&M during the system's lifetime. First focus is on islands and remote coastal communities that rely on diesel generators as their main power supply, often lacking fresh water. Second focus will be on the utility-scale market complementing offshore wind and ensuring higher grid value due to advantages of wave energy.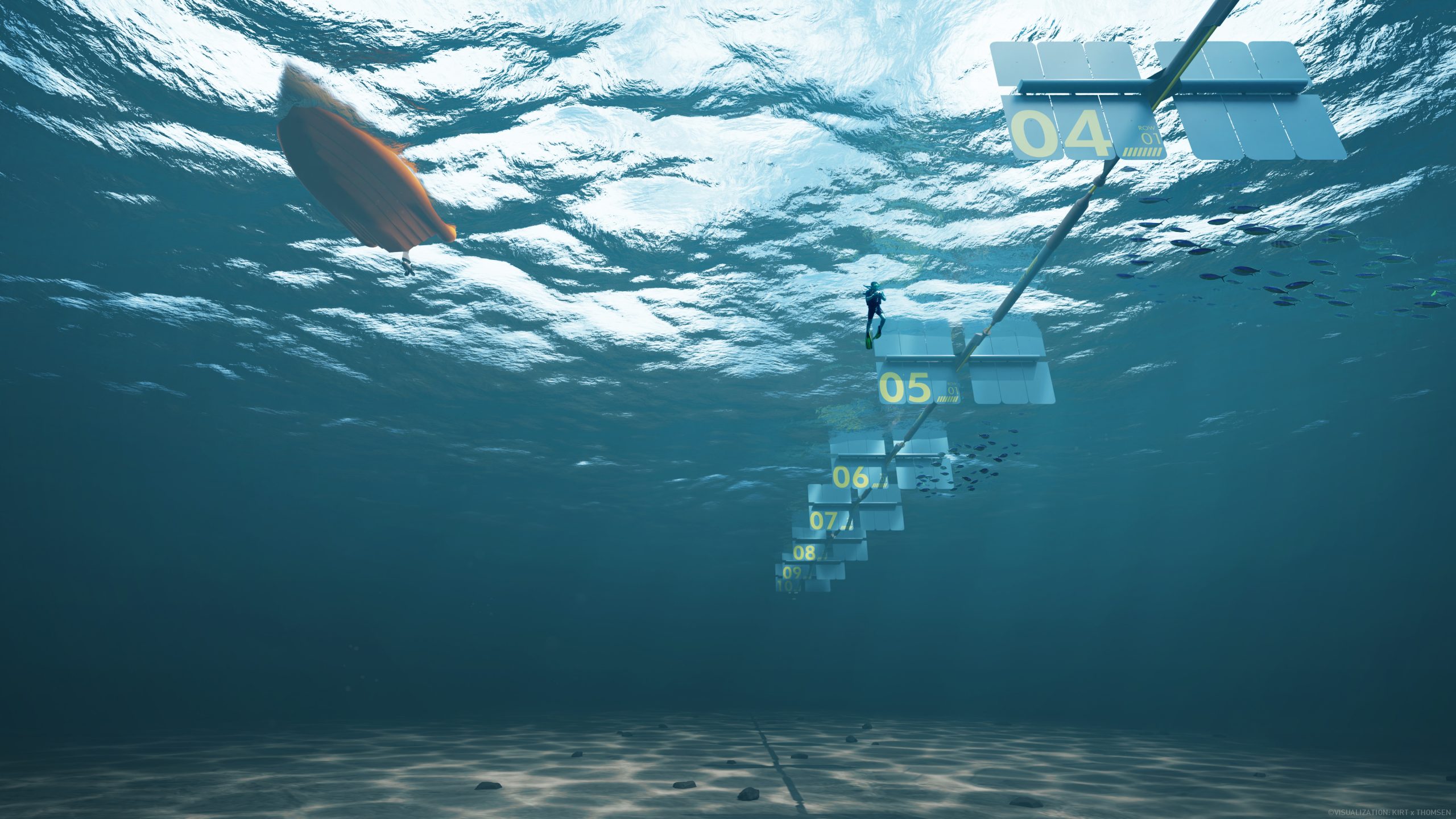 HOW THE INNOVATION WAS INVENTED
Inspired by the renewable energy sector, with offshore experience, wondering why wave energy had not succeeded, the founders Martin and Kristian analysed the existing technologies to assess the reasons and came up with a concept for making wave energy competitive. Third and final founder Michael joined with his business and financial background to get the company out of the garage. Since then, they have been joined by a diverse and international team of high-skilled colleagues. A key motivating factor for all employees is the dedication to make a significant and positive impact towards a sustainable future.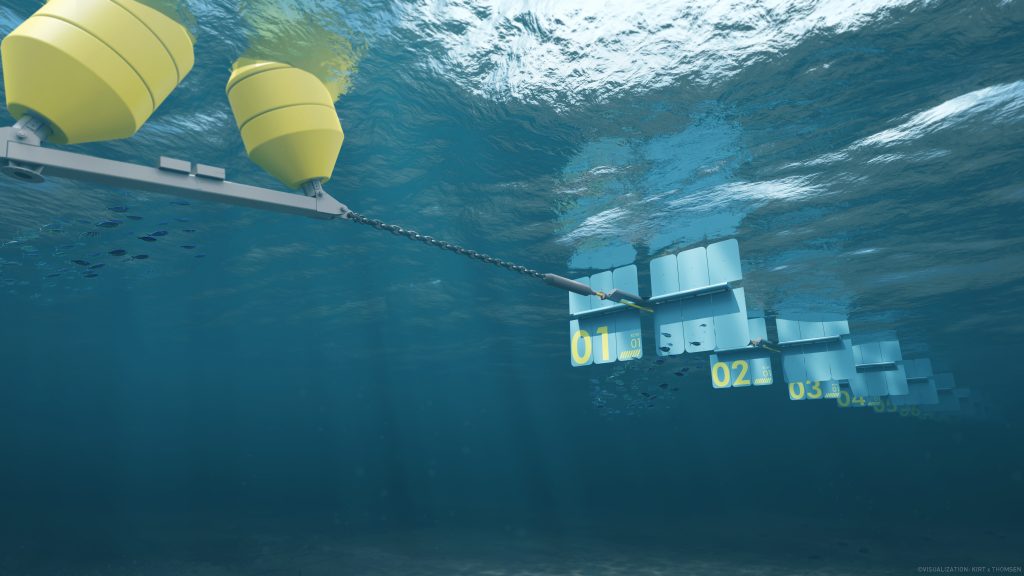 Benefit
Due to the patented force cancellation concept, the Wavepiston system is low-tech, modular and light weight (190 tonnes/MW incl. mooring). It is "flat pack" designed for high automation and easy logistics – it fits into 40' containers. The system is scalable for any capacity requirement and can produce electricity and/or desalinated water. Due to the low-tech and extensive use of standard parts, we ensure high local involvement in final assembly, installation, and O&M.
Wavepiston A/S
Kronborg 3 B, 1. sal
3000 Helsingør
Denmark
Mobile: +45 61 50 26 00
Email: es@wavepiston.dk