Enhancing medical diagnostics options
Laser-based Multiphoton Tomograph enables new opportunities for medical diagnostics
JenLab was founded in 1999 as spin-off at the University Jena. The headquarter is now in Berlin. JenLab pioneered femtosecond laser technology for medical imaging. The portfolio includes special laser microscopes and multiphoton tomographs for skin imaging. The tomographs provide within seconds non-invasively and label-free optical skin biopsies with subcellular resolution.

Applications include skin cancer detection, testing of cosmetic and pharmaceutical products and the evaluation of skin modifications of astronauts after long-term space flight. Clients include hospitals e.g. MGH Boston, the cosmetic industry (L'Oreal, BDF, Shiseido) and the pharmacy (e.g. GSK).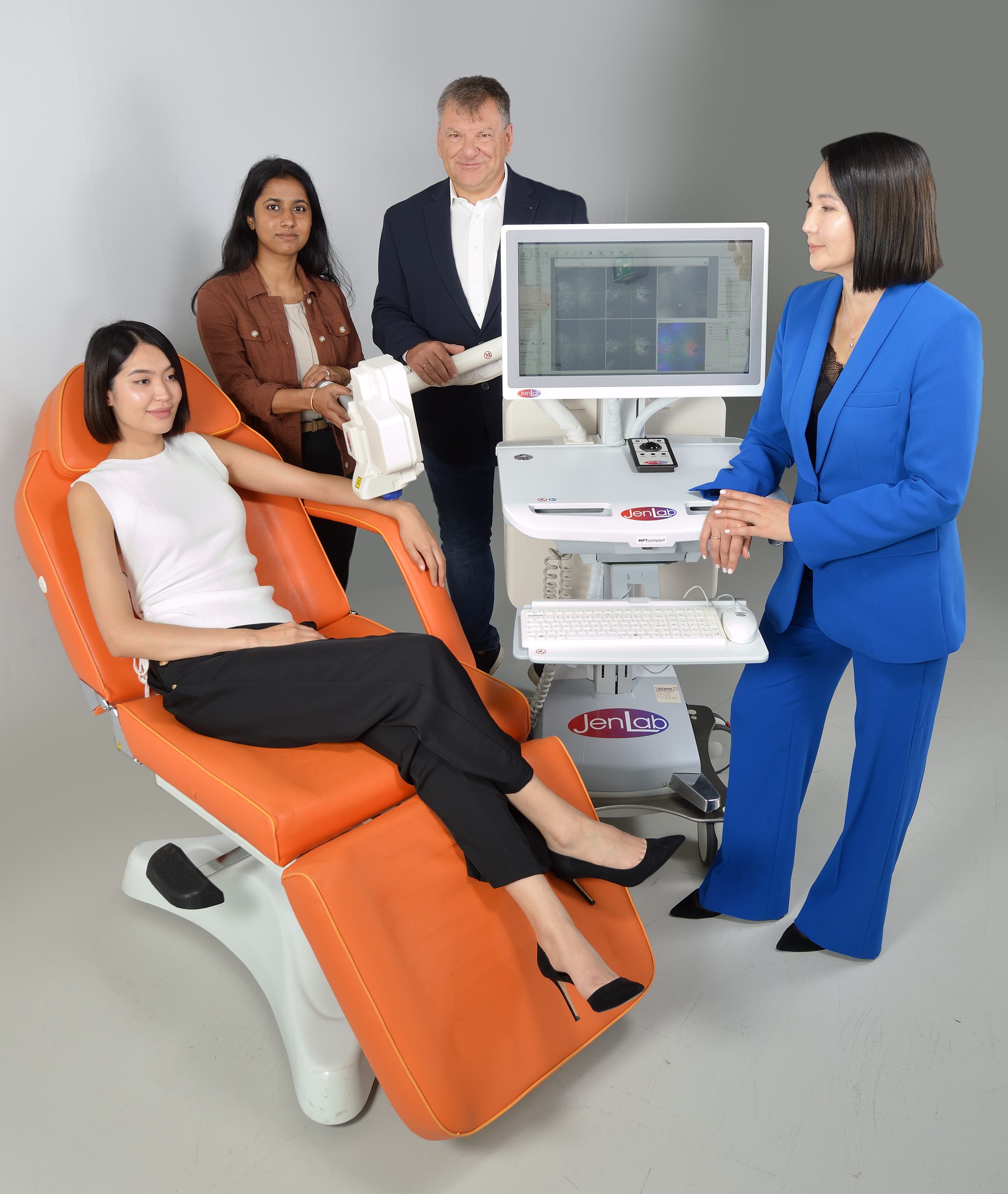 HOW THE INNOVATION WAS INVENTED
The novel multiphoton tomograph MPTcompact was invented (patent filed) by the CEO Prof. Dr. Karsten König (65%) and the engineer Dr. Martin Weinigel (35%). The innovation is based on an air-cooled ultracompact femtosecond fiber laser that is placed into the 360° imaging head of the tomograph. The tomograph can be operated with batteries charged by sunlight.
Benefit
The novel tomograph has 50% less weight and 75% less energy consumption due to the use of "green photonics" (air-colled ultracompact fiber laser). Water cooling is not longer required. The laser tomograph can run with batteries for several hours "in the field". There is no other provider of compact femtosecond laser systems for high-resolution in vivo label-free skin imaging.
JenLab GmbH


Dr. Karsten König
Johann-Hittorf-Strasse 8
12489 Berlin

Phone: +49 30 6392 7740
Fax: +49 30 6392 7744
E-Mail: info@jenlab.de


Website: www.jenlab.de