Supporting the digital transformation
Reducing development costs and go-to-market speeds by a low-code development accelerator platform
Fulcrum Digital is a leading platform and digital solution engineering company, uniquely positioned to deliver on the end-to-end transformation process from technology consulting, enterprise application & platform provision, and full-scale implementation.
As a technology agnostic digital partner, the Fulcrum Digital Group is comprised of six industry-specialized consortiums designed to offer deep expertise and tailored offerings to each vertical, whilst maintaining a connected global Centre of Excellence to allow clients to benefit from our multi-industry vantage point.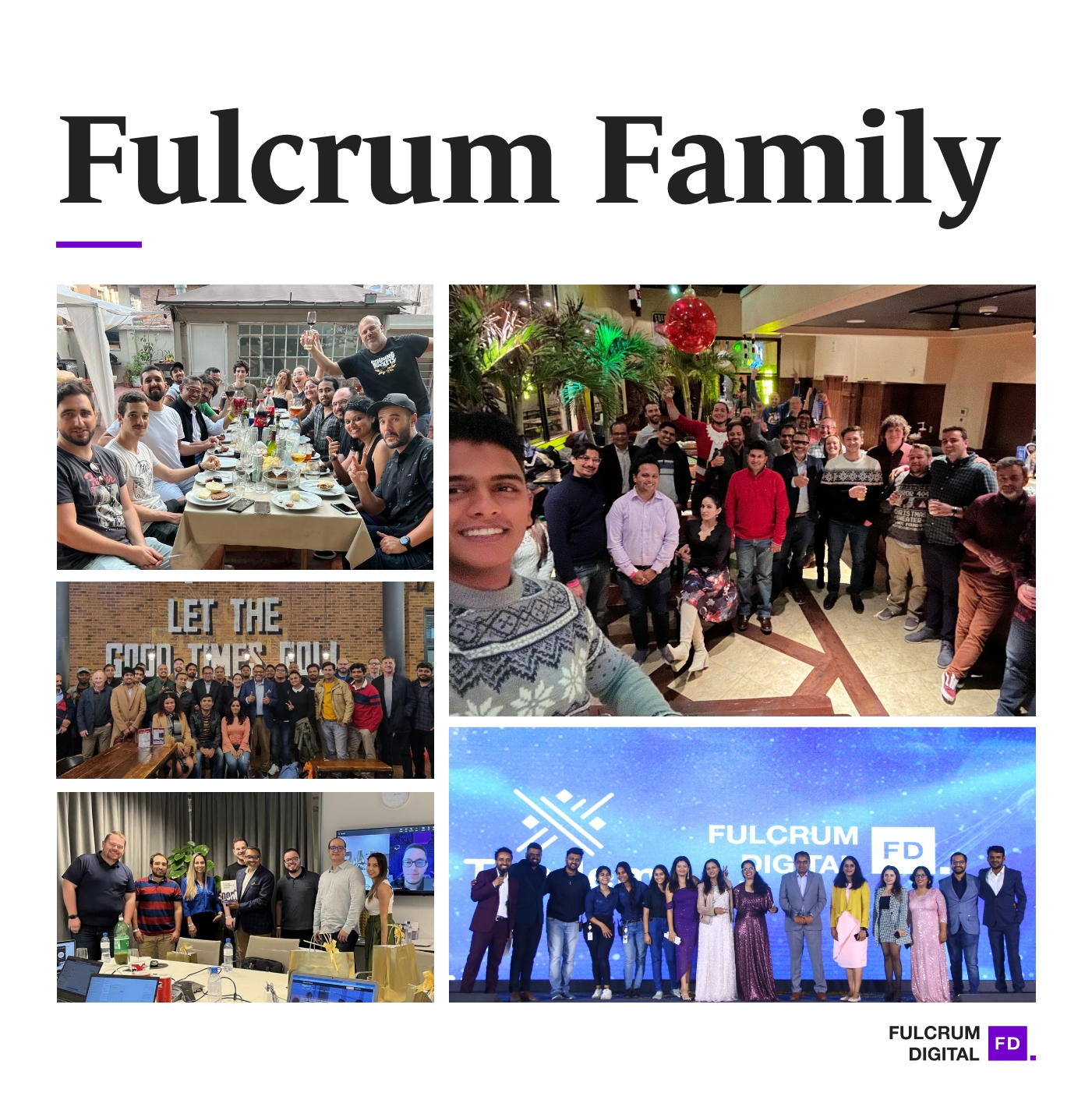 HOW THE INNOVATION WAS INVENTED
Our award-winning premier product, FulcrumOne, is a low-code development accelerator platform designed to reduce development costs and go-to-market speeds through a constantly growing archive of cross-industry and industry-specific components and ready-to-use APIs. We developed the software out of a need for plug-and-play solutions that support global customers in accelerating their digital transformation. The platform's openness and composite nature make it suitable for external-facing capabilities that new digital business processes, moments, and models' demand.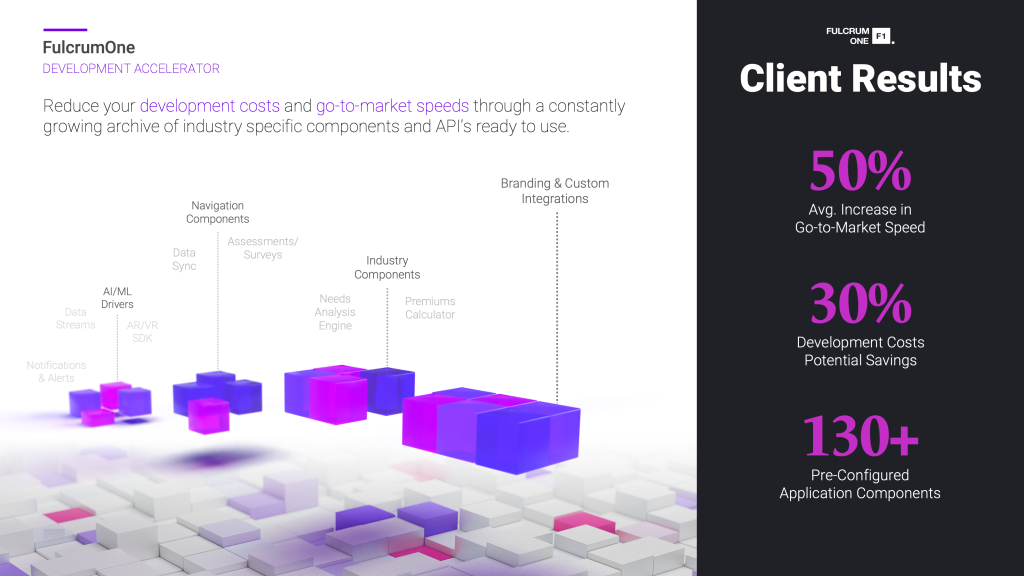 Benefit
Acceleration – The task for development of project can be completed in 9 sprints instead of 12.
Reusability – All horizontal components are rebuilt to be refurbished seamlessly. 
Cloud Elastic – The platform and component can scale up and down as needed creating reliable software.
F1 components are ready to Plug & Play as you need. 
Agility to adapt to upgrading technologies and applications. 
Enables simultaneous rapid innovation across all business units  
Reduced Development Cost 
Faster Time to Market  
FULCRUM DIGITAL

Jersey City
111 Town Square Place
Suite 1215
Jersey City NJ 07310
Phone: +1 201-523-7555
Email: info@fulcrumdigital.com
Website: www.fulcrumdigital.com