The clever idea management of coffee expert Cevdet Emeç driven by a passion for quality has produced a delicious world class innovation: a genuine time-honoured Sicilian-style espresso.           
His passion for coffee led him to Sicily. Here Cevdet Emeç discovered the secret of perfect espresso caffès: the careful roasting process over an olive wood fire. He optimized this traditional method exclusively for TRE FORZE!, an award-winning top-quality espresso of world class. Connoisseurship, craftsmanship, patience and a spirit of innovation are the ingredients of this success story of an extraordinary entrepreneur.
The picturesque Sicilian coastal town of Forza d'Agrò doesn't just look like a movie – it is. This is exactly where the cinematic masterpiece "The Godfather" starring Al Pacino alias Michael Corleone unfolded. Director Francis Ford Coppola shot most of the Sicilian scenes in this location: Sicily can hardly be more typical than here.
For Cevdet Emeç, founder and head of Caffè Cultura, Forza d'Agrò is also the origin of a gripping story. But it did not take him, as it did Al Pacino, to America in the 1950s, but to the upscale brand world of our day.
An ancient roasting process, optimized for the present
In Sicily, at the end of the 1990s, coffee expert Cevdet Emeç came across a centuries-old method of roasting beans. "This traditional, gentle drum roasting process over an olive wood fire develops an unusual variety and intensity of the aromas," Emeç describes his key experience. The task of reviving this original espresso from Sicily for our day and age intrigues Emeç.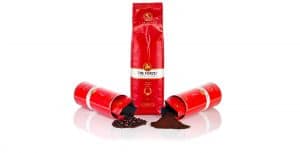 Together with his Sicilian master roasters, he experiments with the ancient roasting method. "We roast our types of beans one by one, each time in small drums, slowly at a low temperature over an open olive wood fire, for exactly the right time", explains Emeç. The extraction of olive wood is also done in a sustainable and caring way: As it was done centuries ago,instead of clearing the forests, timber is used.
Slow roasting takes around 30 minutes – much longer than in most industrial production facilities, which have "trimmed" the roasting down to five minutes. The beans are cooled down just as gently after they have been roasted and then rest in silos for five to ten days. Only then is the composition mixed – this results in the unmistakable "Cuvée" of Espresso Caffès, which is sold under the TRE FORZE! brand and has meanwhile found its lovers and fans internationally.
Caffè Cultura combines tradition and modernity
In order to transfer the traditional process into a new era, technology had to be thought out new and revolutionized. The clever idea management of coffee expert Cevdet Emeç, driven by a passion for quality, has produced a delicious, world-class innovation: a real espresso in an original Sicilian style – rich in aromatic oils, thick and velvety and with a fine crema.
The brand world is growing
With Caffè Cultura Cevdet Emeç has managed to combine tradition and modernity. With so much success that it has become a branded world of coffee specialties at the highest level. The name Caffè Cultura says it all: Caffè Cultura lives coffee culture and is known for extraordinary, ancient roasting methods, quality and tradition – with brands such as MariaSole, Illuminati, Mille Soli, italcino and Caffè Cultura. Each of these brands has its own character, its special blend and uses a special, old, optimized roasting process. The brand world in the hot drinks segment continues to grow under the umbrella brand EMEC – coffee, tea, chocolate and accessories. EMEC stands for the name of the entrepreneur as well as for his vision and the claim: Eternal Moments Enjoyable Culture. 
For his long-term and uncompromising development of global quality brands in the area of premium hot beverages by Caffè Cultura, Cevdet Emeç is awarded the World Technology Leader Award (WTLA) in 2020.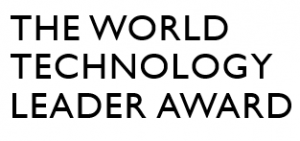 Cevdet Emeç, founder of Caffè Cultura, is one of the 12 World Technology Leaders running for the international public vote 2020