Overcome barriers in hydrogen technology
Innovative manufacturing process for more efficient bipolar plates for fuel cells and electrolysis plants
There are significant barriers to overcome in hydrogen technology: Costs, efficiency and suitability for series production. This is where CellForm comes in, conducting intensive research on the bipolar plate – a key component for electrolysis and fuel cells. CellForm's multi-stage technology enables bipolar plates from significantly thinner raw sheets with significant quality improvements and efficiency features. As a technology leader, CellForm produces bipolar plates that are 50% thinner/lighter, 90% cheaper in perspective and 5% more efficient. With CellForm's advances in bipolar plate manufacturing, the door is open for a sustainable and environmentally friendly hydrogen future.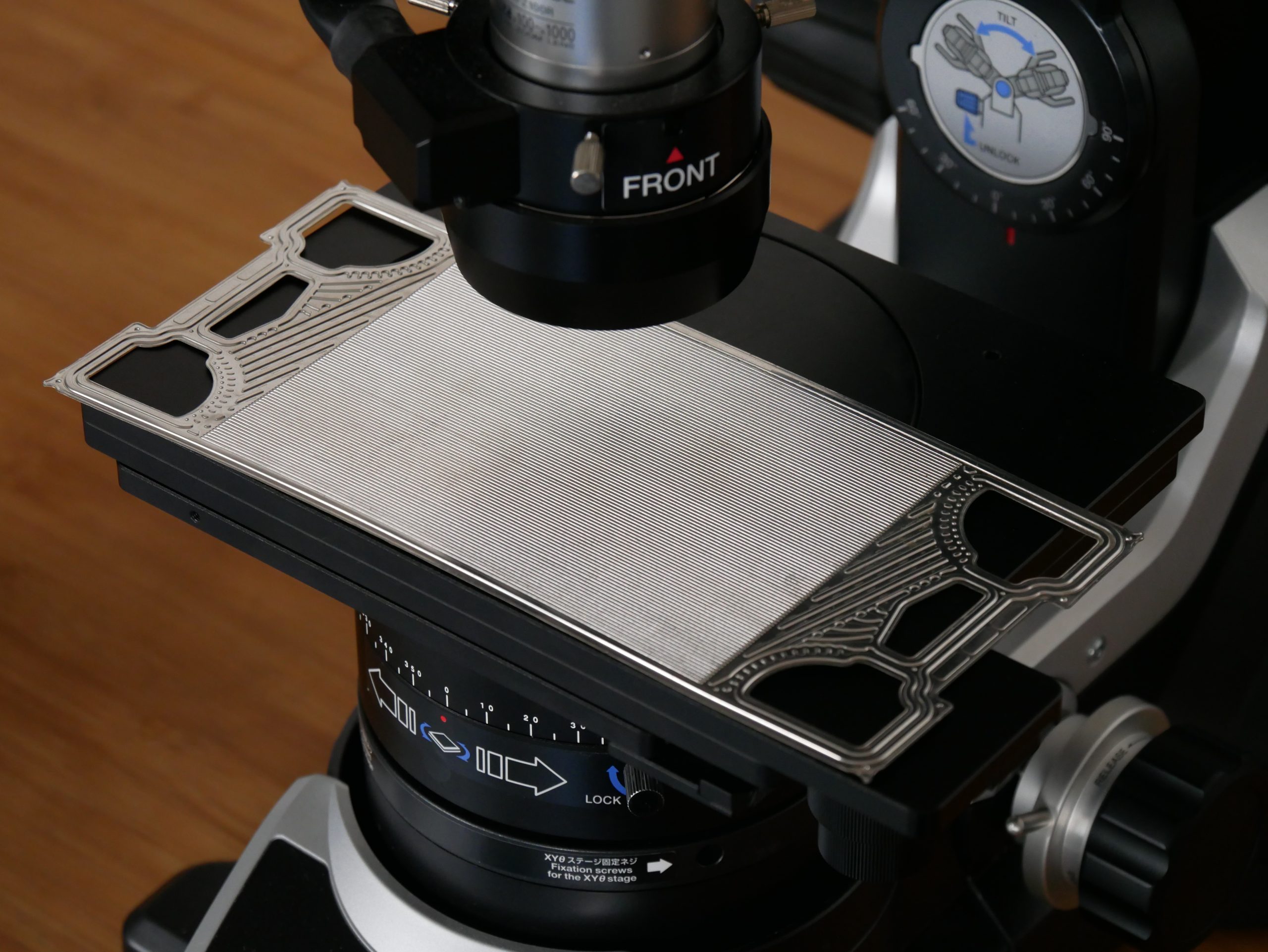 HOW THE INNOVATION WAS INVENTED
The main drivers of hydrogen propulsion are environmental friendliness, energy efficiency, fast refuelling, versatile applications, energy storage, political support as well as innovation and research. The project to develop a complete manufacturing process for metallic bipolar plates began in 2018 in Baienfurt with the forming specialist Gebhardt. To drive the project forward, Gebhardt decided to found CellForm Hydrogen in 2021 by joining forces with two other medium-sized companies from the Upper Swabia region: ASKEA Feinmechanik and Hagel Automation.
This strategic alliance made it possible to combine the specific know-how of the individual companies in the areas of forming technology, welding technology and automation. The bundling of these diverse competences creates clear unique selling points on the market.
Since 2020, we have been offering our customers manufactured bipolar plates under near-series conditions. With the strategic investor Albert Weber GmbH acquired in 2023, the financing of the fully automated plant is now secured and construction can begin in a production hall in Marktdorf. Thus, we can benefit from strong partners and an innovative start-up mentality.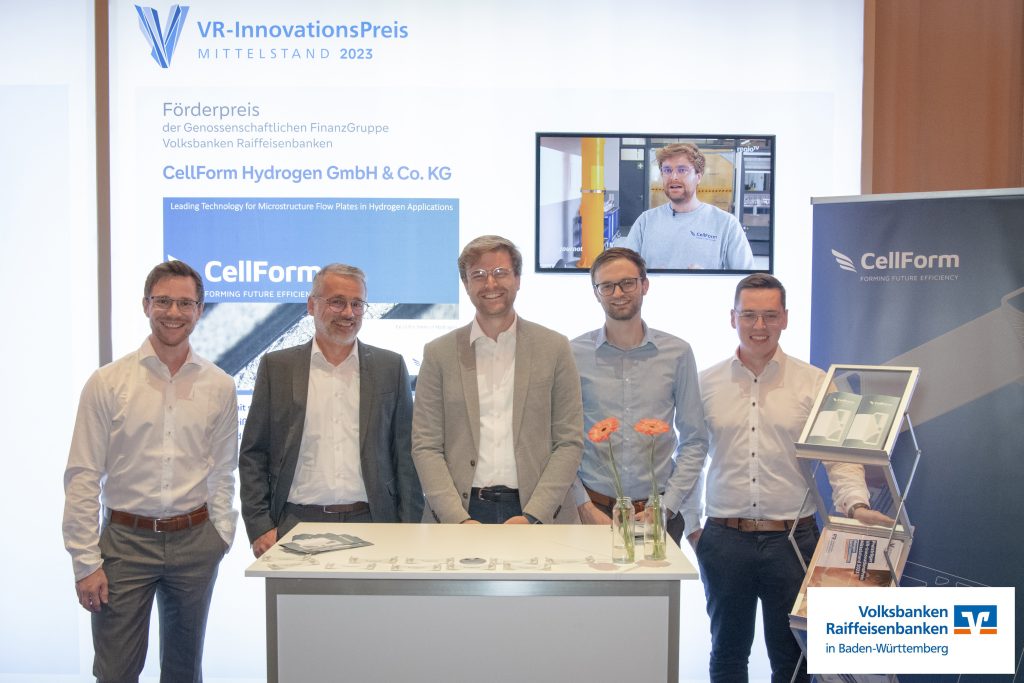 By developing more efficient hydrogen production and use, we are helping to promote renewable energy and reduce dependence on fossil fuels. This enables a more sustainable energy supply and supports the global fight against climate change.
In addition, our technology has the potential to advance hydrogen mobility and promote zero-emission vehicles. This helps to improve air quality in urban areas and protect public health.
Our commitment to fully automated manufacturing not only has economic benefits, but also creates jobs and promotes regional economic development. By continuously developing our technology, we enable wider acceptance and diffusion of hydrogen solutions, which in turn contributes to a more inclusive society by giving people access to clean energy and environmentally friendly mobility.
CellForm Hydrogen GmbH & Co. KG
Löwenstraße 8
88255 Baienfurt, Germany
Phone: +49 751 / 561630
Email: info@cellform.eu
Website: www.cellform.eu