Tesla, the an American electric vehicle and clean energy company, has changed the auto industry substantially. Tesla is focused on sustainability and renewables that has revolutionized the electric car market as well as other markets.
Since it's beginning in 2003, Tesla Motors aim was to build a car manufacturer that was also a technology company, with its core technologies being "the battery, the computer software and the proprietary motor", as Co-Founder Martin Eberhard said. The engineers at Tesla wanted to prove that people didn't need to compromise to drive electric – that electric vehicles can be better, quicker and more fun to drive than gasoline cars.
From the first vision, through the era of growth personalized with the lead of today's CEO ElonMusk, Tesla came close to this aim. It's current products include electric cars (the Model S, Model 3, Model X and Model Y), battery energy storage for all areas (the Powerwall, Powerpack and Megapack), solar panels as well as solar roof tiles, and other related products and services. The Model 3 ranks as the world's all-time best-selling plug-in electric car, with more than 500,000 delivered.
Accelerating sustainable transport
Tesla's mission is to accelerate the world's transition to sustainable energy. Rather than being a side note or even just a large division of Tesla's business, the ideal of sustainability is the driving force behind the company itself. And Tesla's success and ever growing market shows that this is a very important topic for customers today, and you can build major companies centered around the ideal of sustainability. Tesla's core mission is all about sustainability.
"You have to match the convenience of the gasoline car in order for people to buy an electric car," Elon Musk has been quoted. Tesla has proven to the world that if you create a product that is focused on solving the problem of climate change that incorporates high standards, people will flock to that product. Tesla's rise toward the top brings a whole other level of attention, empowerment, and enthusiasm for sustainability.
Innovative Market Strategy
Tesla's sales strategy is to not advertise, but to educate customers through its showrooms, and sell its vehicles online rather than through a conventional dealer network. Tesla is the first automaker that sells cars directly to consumers. Tesla service strategy is to service its vehicles through proactive monitoring, remote diagnosis and repair mobile technicians, and Tesla-owned service centers.
Additionally Tesla's manufacturing strategy is to continuously improve the hardware of its cars.
Consumer demand for Tesla's cars is spurred by modern design, innovative technology, and high performance that makes the cars a "green energy" favorite. And with a growing market in other fields it seems that Tesla is on a road without stop signs and the sky's the limit.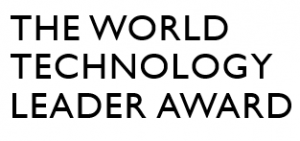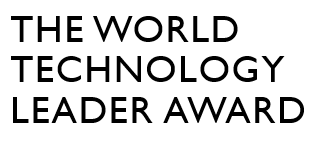 The company is one of the 12 World Technology Leaders running for the international public vote 2020.