BASF - Scaling up climate-friendly processes
BASF is constructing one of the world's largest heat pumps at its Ludwigshafen site.
BASF is, by revenue, the world's largest chemical company. Around 111,000 employees in the BASF Group cover nearly all sectors and almost every country in the world. The BASF portfolio comprises six segments: Chemicals, Materials, Industrial Solutions, Surface Technologies, Nutrition & Care and Agricultural Solutions. BASF generated sales of €78.6 billion in 2021. BASF shares are traded on the stock exchange in Frankfurt (BAS) and as American Depositary Receipts (BASFY) in the U.S.
MAN Energy Solutions enables its customers to achieve sustainable value creation in the transitiontowards a carbon neutral future. Addressing tomorrow's challenges  within the marine, energy and industrial sectors, MAN improves efficiency and performance at a systemic level. Innovating advanced engineering for more than 250 years, the company provides a unique portfolio of technologies.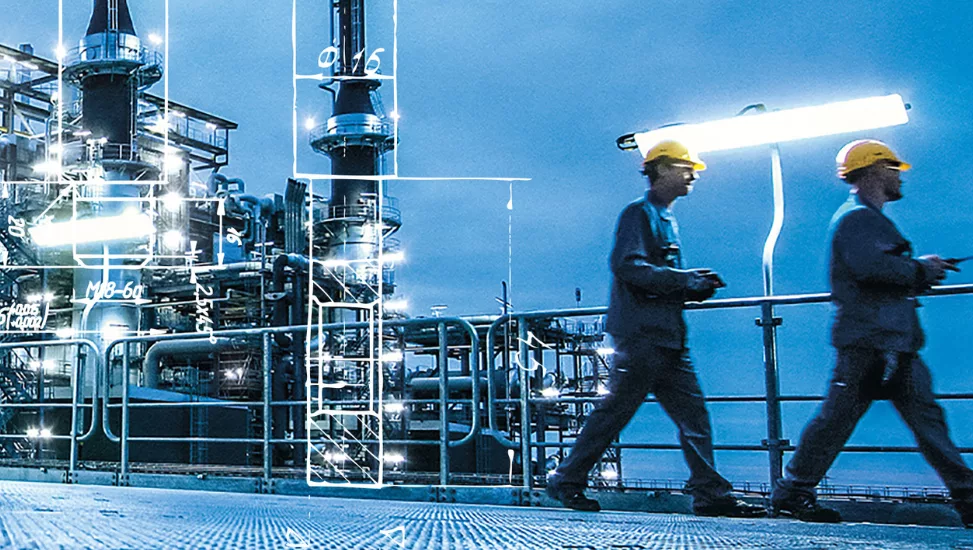 HOW THE INNOVATION WAS INVENTED
BASF has set itself the goal of achieving net zero CO2 emissions by 2050. In addition to the use of renewable energies and increasing energy efficiency in production, new technologies such as the electrification of steam production will contribute to meeting this target. Scaling up such climate-friendly processes to an industrial level will decisively influence the transformation to low-CO2 chemical production.
MAN Energy Solutions has put technical solutions to lower greenhouse gas emissions from industry, energy production and shipping at the heart of its future strategy. In addition to technologies to avoid harmful emissions, the company focuses in particular on the reduction or compensation of unavoidable residual emissions from industry.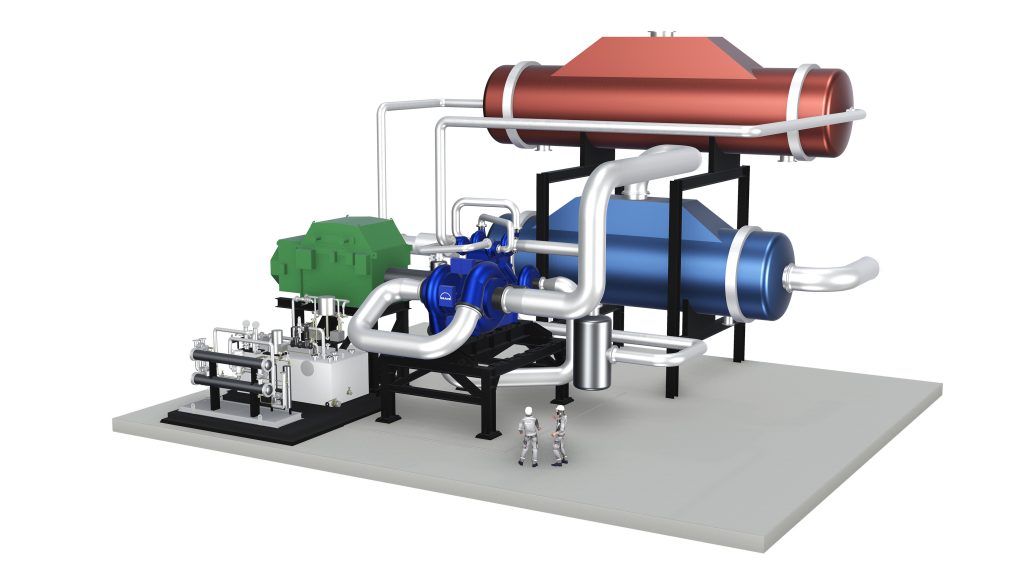 The planned large-scale heat pump will enable production of steam using electricity from renewable energy, tapping waste heat from the cooling water system at BASF as a source of thermal energy. The residual heat in the water will be processed using compression to produce steam that will be fed into the site's steam network. By integrating the planned heat pump into the site's production infrastructure, up to 150 metric tons of steam can be produced per hour, equivalent to a thermal output of 120 megawatts. The project could reduce CO2 emissions at the site by up to 390,000 metric tons per year. At the same time, it would make the cooling water system more efficient and less dependent on climate and weather conditions.