Sustainable Hydrogen Transport
A groundbreaking innovation to transport and store hydrogen via a liquid carrier
HySiLabs is a French company aiming to revolutionise the hydrogen delivery market with a unique liquid carrier solution. It offers industrial players in the energy sector an emission-free and easy-to-deploy patented solution to transport and deliver substantial quantities of hydrogen. As the hydrogen value chain is still in deployment, HySiLabs has observed the urge to connect offer and demand. More precisely, HySiLabs has identified three applications that may benefit from this: overseas hydrogen transportation, strategic storage, and on-board maritime mobility. After the successful launch of its demonstrator in 2022, today the company is successfully deploying its pilots all around Europe.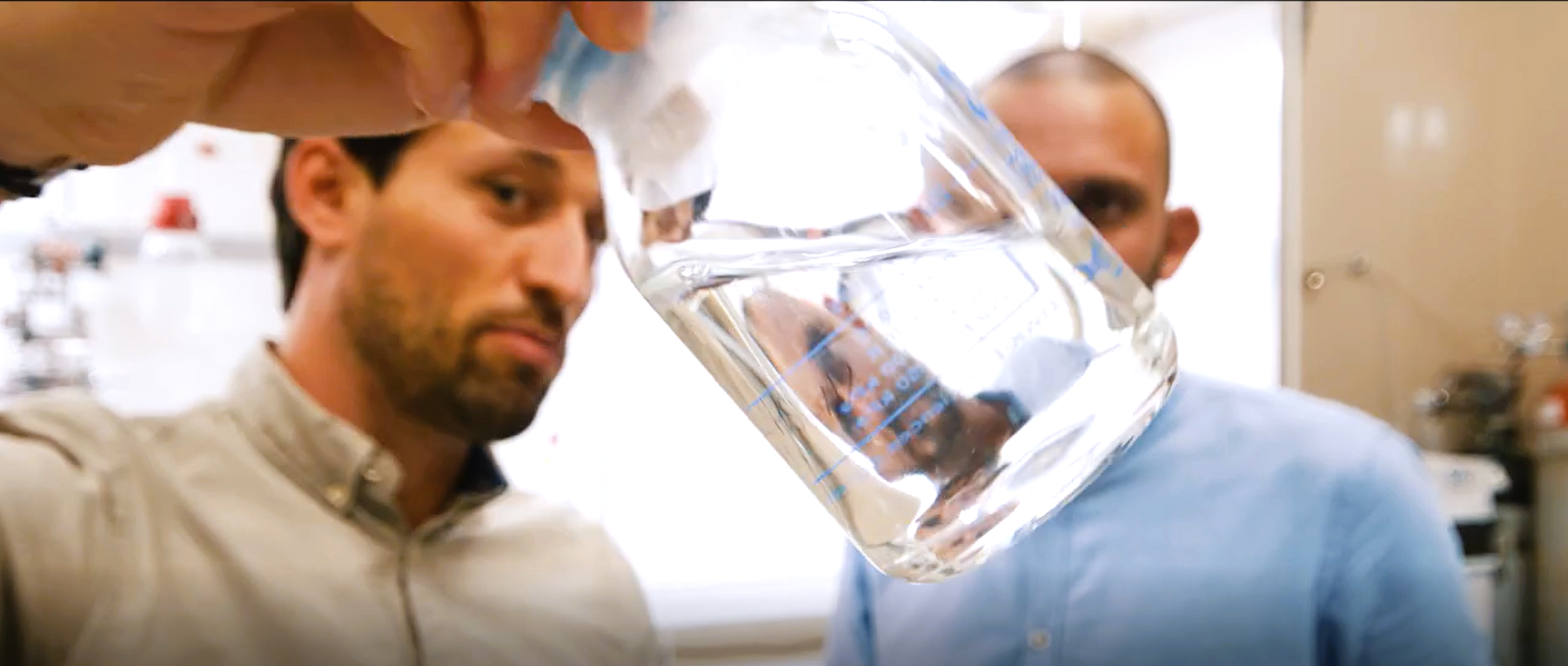 HOW THE INNOVATION WAS INVENTED
The company was founded in 2015 thanks to a ground-breaking innovation at the Aix-Marseille University: the two co-founders of HySiLabs, Pierre-Emmanuel Casanova and Vincent Lôme, got to know this amazing molecule that could spontaneously release hydrogen. Then, they decided to give it a commercial chance as hydrogen was about to become the game changer for planet decarbonization. HySiLabs was founded with the mission of bringing a novel non-organic liquid carrier of hydrogen to the market.
Unlike other hydrogen distribution methods, HySiLabs' solutions are the only ones to be safe and stable at ambient temperature (unlike cryogenic hydrogen), at ambient pressure (unlike compressed gas), non-toxic and earth-friendly (unlike ammonia). Plus, no energy is needed for releasing the hydrogen from the carrier.  The "charging" and "release" of hydrogen invented by HySiLabs are the only ones in the world to transport and store hydrogen via a liquid carrier with a non-organic basis.