The unassuming power solution
Unleashing the Potential of Geoenergy with the Eavor-Loop technique
Eavor is a technology-based Geoenergy start-up that has created the the world's first truly scalable form of clean, baseload, and dispatchable energy, called Eavor-Loop.™ This technology can be established almost anywhere on the planet, in any country.
Eavor, with its project partners, has begun drilling operations at the Eavor-Europe™ site near Geretsried, Bavaria, Germany this summer. The project is the world's first commercial implementation of an Eavor-Loop™, a showpiece of the zero-emissions heat and power production capabilities of next-generation geothermal. Enabling Local Energy Autonomy… Everywhere.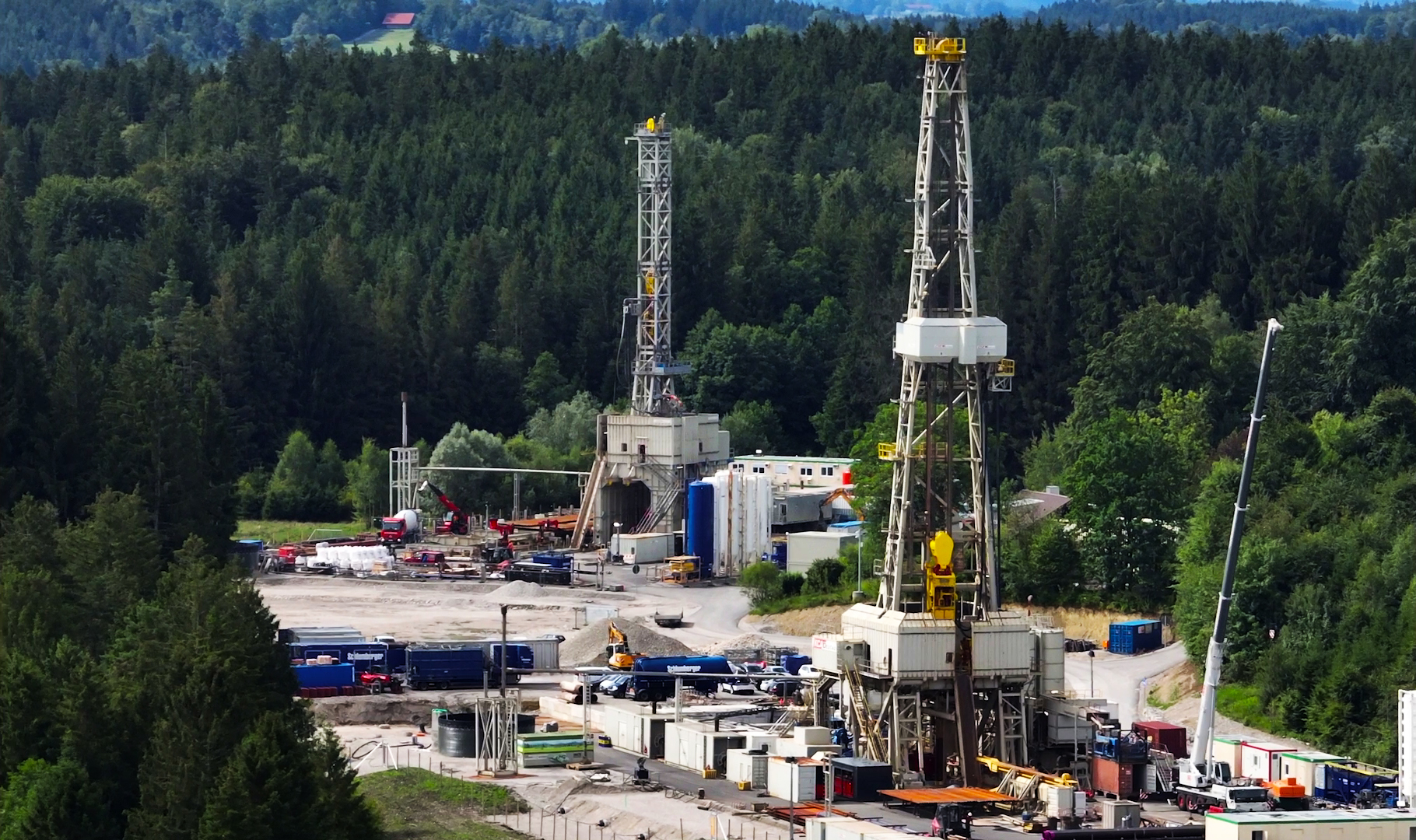 HOW THE INNOVATION WAS INVENTED
It's Eavor's greatest ambition to provide clean Geoenergy technology that enables local energy autonomy around the world.
The concept of the closed-loop was born in Alberta, where bountiful expertise in drilling reside. Harnessing this transitioning environment from fossil fuels while utilizing these drilling expertise, Eavor's last hurdle was to solve the problem of accessibility. Traditional geothermal sources are costly and difficult to find. The closed-loop system was the solution, relying on heated rock rather than drilling for aquifers. This means that Eavor's technology can be scaled globally.
Eavor-Loop™ technology is a game-changer because it harnesses the concept of geothermal energy and makes Geoenergy globally accessible.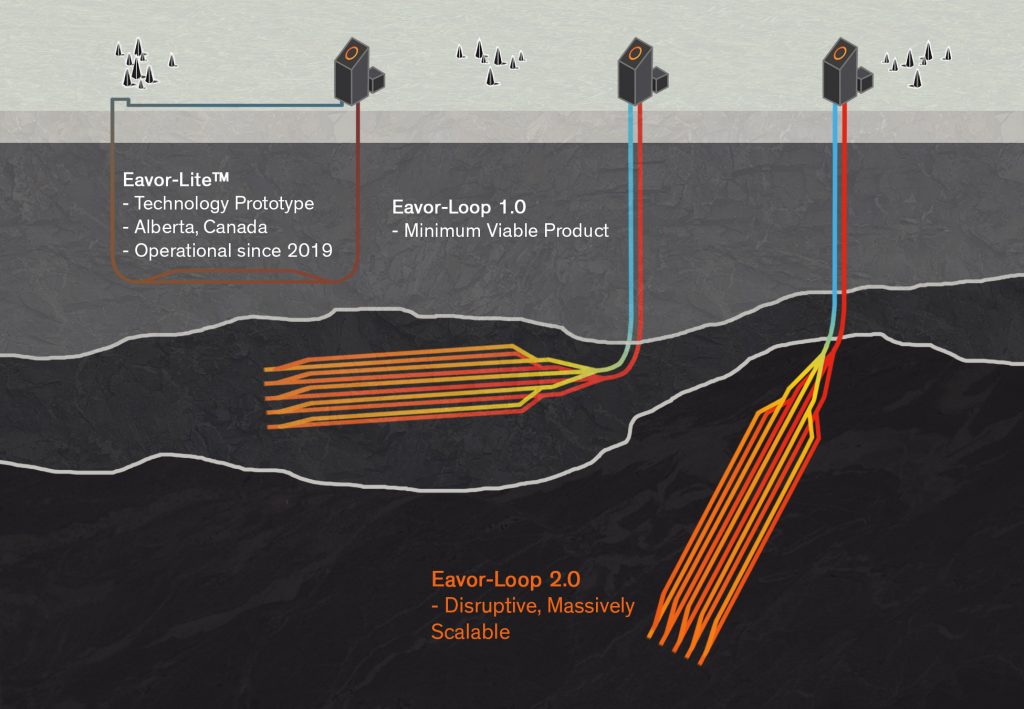 Eavor is a pre-revenue generating company that is leaving its start-up phase, and there is great interest from numerous investors to propel Eavor's global operations. These investors include BHP Ventures, bp Ventures, BDC Capital, Temasek, Vickers Venture partners, Helmerich & Payne, Inc. ("H&P"), Precision Drilling, Eversource, Chubu Electric Power, and Chevron Technology Ventures.
Eavor is able to provide 100 percent clean energy without GHG emissions, earthquake risk, produced brine or solids, or aquifer contamination. It does not need access to underground water to produce energy for heating and cooling. Eavor's pipeline of more than 200 commercial projects around the world will create tens of thousands of jobs and deliver local energy autonomy, everywhere.
Eavor-Loop™ also has a minimal surface footprint compared to wind and solar, which makes it greatly compatible with high-density cities. This results in 80 percent lower operational costs compared to traditional geothermal, and it enables energy output to be accurately predicted prior to construction. In a nutshell: #EnergyForEavor
Eavor Technologies Inc.
214 – 11 Ave SW, Suite 1100, Calgary, AB, Canada T2R 0K1
Phone: +1 (403) 800-8524
Email: info@eavor.com
Website: www.eavor.com