Operating large IoT infrastructures
Connecting the Internet of Things World with the IT World
As the market leader in the energy industry in the DACH region, Digimondo offers with niotix the IoT meta-platform for the energy and utility industry. The customer base consists of local network operators as well as international customers from industry & facility management.As an IoT pioneer, the Digimondo team has several years of experience in implementing IoT projects. The self-developed IoT platform niotix is the key to the successful implementation of proof-of-concepts through projects of all scaling levels to global roll-out. By implementing a specially developed digital twin, Digimondo customers are enabled to use the full potential of IoT data and information from other sources.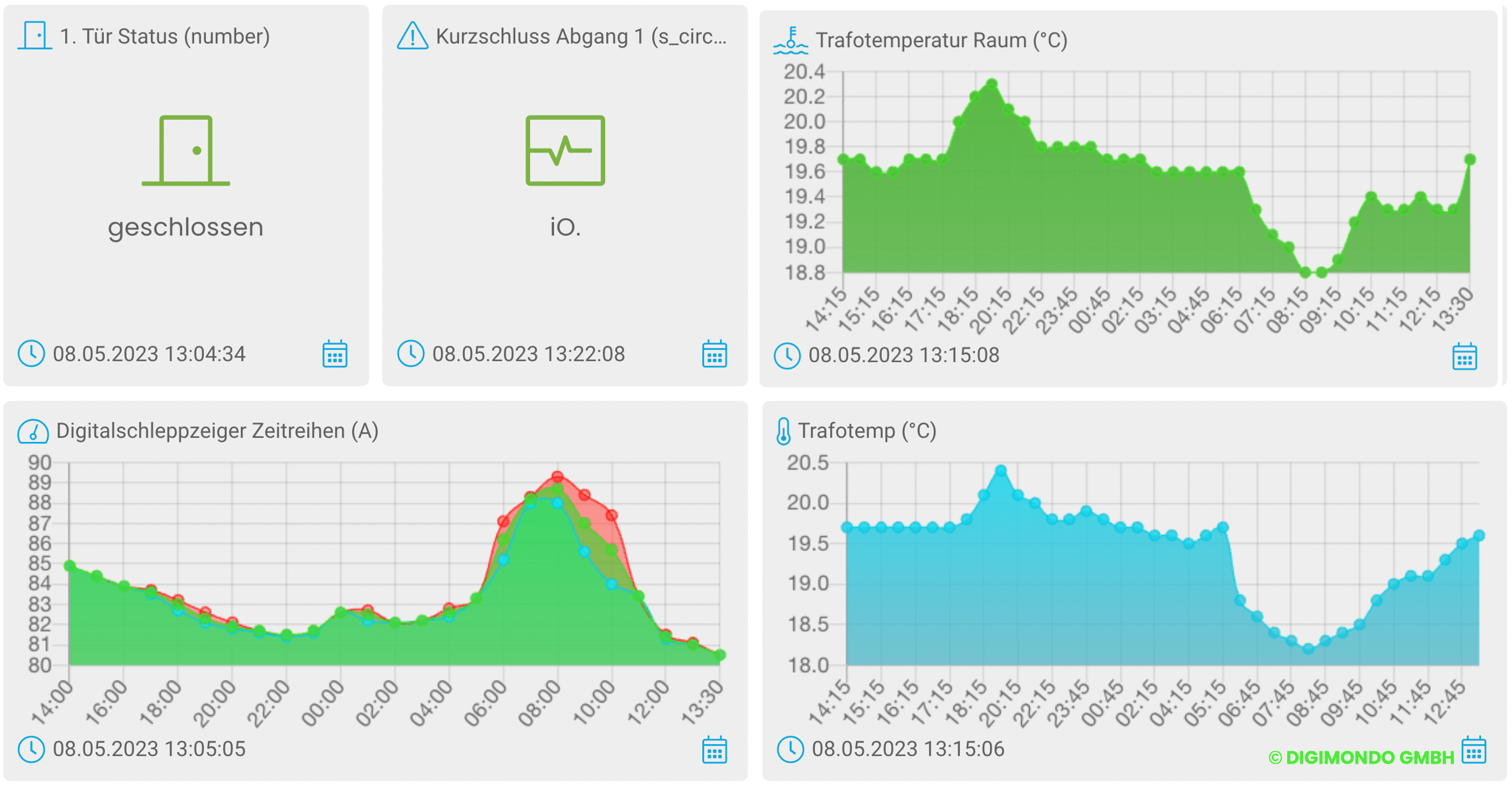 HOW THE INNOVATION WAS INVENTED
Until 2020, IoT data has only been collected and evaluated in a purely sensor- and not object-oriented way. With the Digimondo IoT meta-platform niotix, it is possible for the first time to generically model and consolidate data from different data sources via incoming connectors in large quantities on a digital object as a single source of truth. By decoupling the hardware from the digital object, historical data remains available for the first time in the long term and independently of individual sensors, without losing the raw data. Furthermore, multidimensional and targeted actions can be triggered easily and automatically on the digital object via rule editors.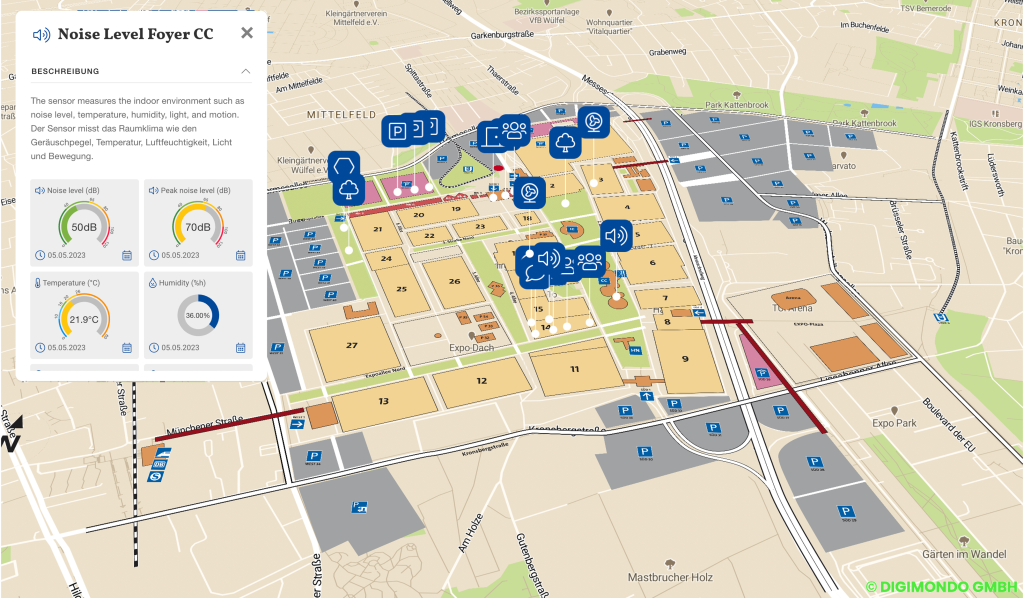 Benefit
With over 30 possible use cases and a wide range of supported technologies, niotix is the platform to operate IoT infrastructures on a large scale and to connect the IoT world with the IT world.

The application possibilities range from monitoring of local network stations to smart city use cases – all displayed as a digital twin!
With the diverse options for data transformation, enrichment and visualisation, not only can intuitive dashboards be built, but IoT data can also be further used.
DIGIMONDO

Bei den Mühren 70
20457 Hamburg, Deutschland

Phone: +1 201-523-7555
Email: info@digimondo.com
Website: www.digimondo.com