ARUM Factory365 - full cnc automation
Boosting Factories' CAM and CAD productivity with AI
Arum Inc. has developed a product from scratch to realize its vision of 'complete factory automation.' Many people develop new products as an extension of what exists today. In fact, manufacturers of NC program creation support software CAM think of functions that make conventional tasks more convenient. However, these functions are only half-hearted automations that solve a few inconveniences for the user, and Arum Inc. believed that they could not bring real innovation to the manufacturing industry. In contrast, Arum Inc. has taken the concept of full automation and combined five areas of expertise – data science, AI, programming, metalworking, and mechatronic automation – to develop the world's first software with fully automated NC programming. Arum Inc. has introduced the NC programming automation AI to the world as a first step towards transforming the labour-intensive manufacturing industry into a non-labour-intensive business model through full automation and AI.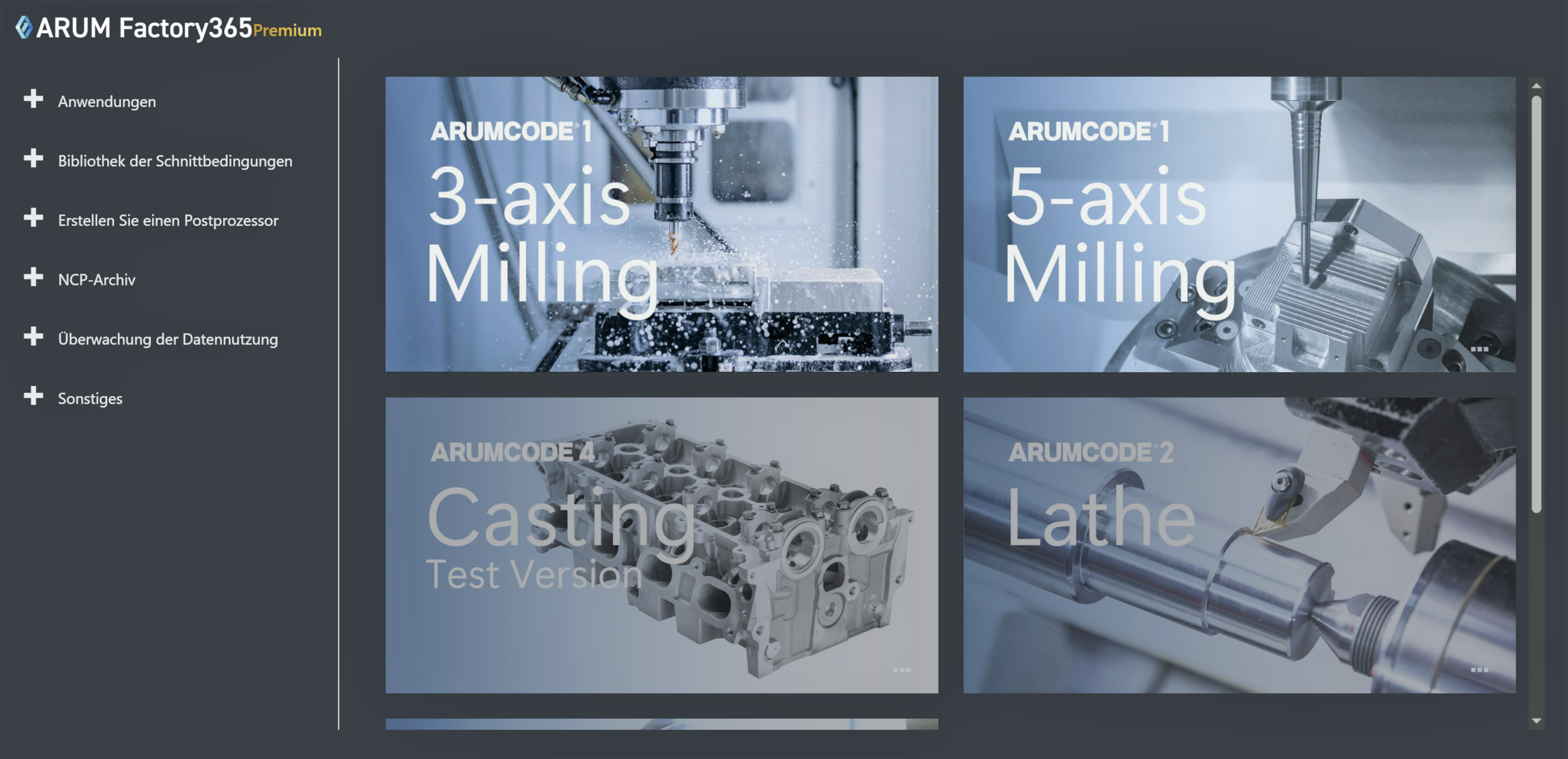 HOW THE INNOVATION WAS INVENTED
The core parts that are essential in all industrial products, including automobiles and aircraft, are produced by CAD and CAM and machine tools.
Among them, CAM (computer-aided manufacturing) is a system in which operators with expertise and knowledge in machining use CAD file as input data to create NC programs for machining and perform other overall production preparations while making decisions on the computer in order to manufacture the product. The output data is sent to CNC machine tools for machining.
ARUM Factory365, by simply uploading a 3D CAD data, (1) precisely analyzes the shape at 5/1000 mm intervals, (2) automatically identifies machining features such as threaded holes and leftover islands, (3) automatically selects the optimum tool, (4) uses a proprietary algorithm to calculate the optimum machining conditions at high speed, and (5) automatically calculates an efficient tool travel path. Finally, the system automatically outputs the "NC program," which are necessary to operate the machine tool, "work instructions" to the machine operator, and "quotation" to the sales manager.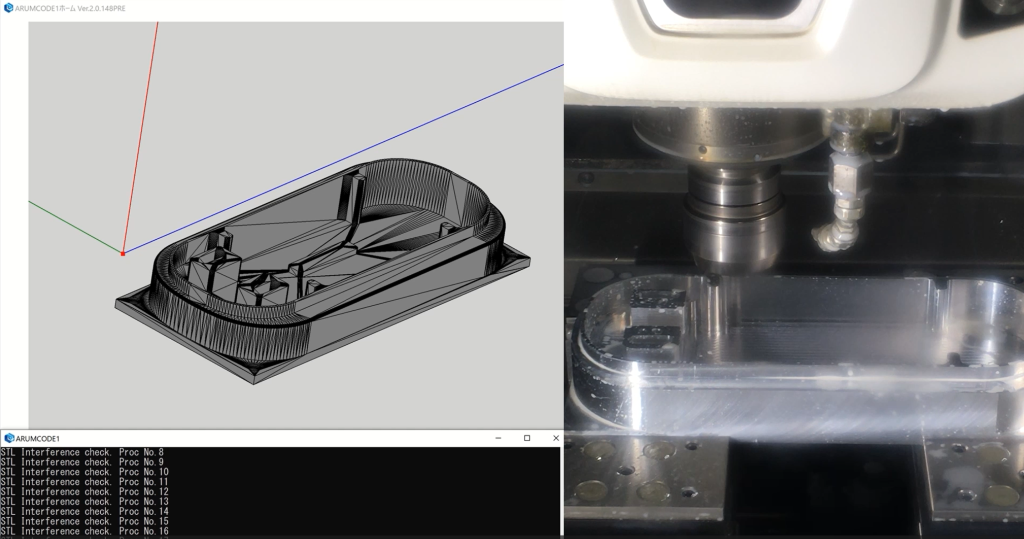 Benefit
Metal parts manufacturers that introduced this solution were able to verify the following three effects by automating CNC programming work, which had previously been performed by skilled workers using CAM based on their experience:
(1) At the machine operator level, the freedom from CAM work, which had previously prevented him from leaving the PC, has enabled him to concentrate on machining, dramatically increasing the work efficiency of each individual worker.
(2) At the factory level, the machine utilization rate has increased from 30% to 80%, and the productivity of the factory's machinery and equipment has more than doubled.
(3) At the management level, CNC programming costs, which used to account for 50% of the manufacturing cost per part, have been reduced to almost zero, making the company more price competitive than other companies as well as increasing significantly the gross profit margin per order.
Furthermore, as all manufacturers are able to produce prototype parts in small lots quickly and at low cost, it enables them to speed up the PDCA cycle for prototyping in their R&D departments and to bring new products to market faster than before, contributing to increasing their competitiveness, especially in industries where product life cycles are becoming shorter, such as semiconductors and electronic devices.
ARUM Inc.

Postal Code 920-8204
1-61 Tomizu, Kanazawa-shi, Ishikawa, Japan
Phone: +81 (0) 76-225-7743
Email: info@arumcode.com
Website: www.arumcode.com