Enabling a sustainable Use of domestic water
Reducing domestic water consumption by up to 45% by installing Aqua Gratis with SMART meter
Cascade Water Products Ltd is a UK-based start-up established in 2015 with the goal of promoting water efficiency worldwide. Since 2017, the company has been developing Aqua Gratis, a micro greywater technology, and has become a world leader in this field. With over 20 years of combined experience in greywater reuse, the technical development team has won several awards and attracted a diverse range of sector-specific experts. As a result, Aqua Gratis has generated global interest, and the company is currently establishing partnerships and joint ventures in Europe, the USA, and Asia. In addition to Aqua Gratis, the company has plans to introduce other products, such as a heat exchanger, to its line-up.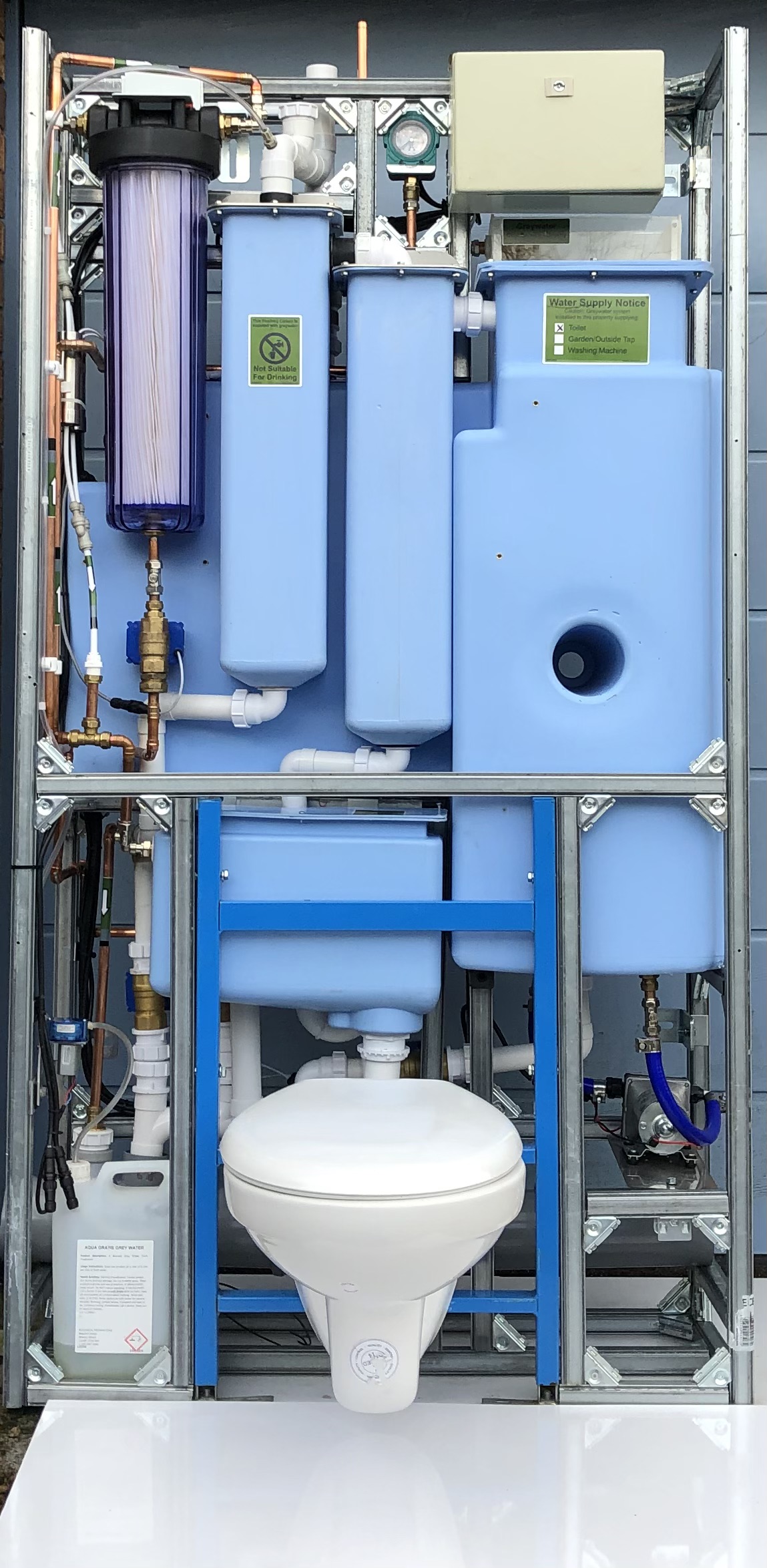 HOW THE INNOVATION WAS INVENTED
Aqua Gratis developed from noticing teenagers are notorious for spending more than 15 minutes in the shower. It is concerning as water used for bathing and showering goes down the drain, and in many countries, drinking water is used to flush toilets. Bath and shower usage account for 31% of household water usage, and toilet flushing accounts for 29%. The solution is to reuse bath and shower water to flush toilets, but creating a micro domestic greywater reuse system is challenging. However, Aqua Gratis captures and processes bath and shower water in a low-energy way that meets international greywater standards. CWP has developed a cost-effective method to process and reuse greywater, making it accessible to all. These efforts can conserve water and energy while reducing the cost of producing drinkable water.